Ramakrishna Vedanta Ashrama Pittsburgh
417 Beatty Road Monroeville, PA 15146
Email / Website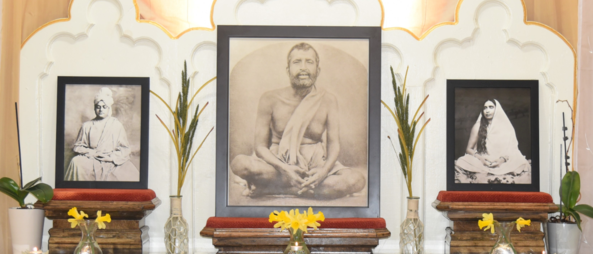 January 1, 2023: Kalpataru Day

Please join RVAP in Celebrating the Kalpataru Day to commemorate the day (January 1, 1886) on which Sri Ramakrishna became a "kalpataru" or a wish-fulfilling tree.



9:00 AM to 9:00 PM


Gospel Reading Vigil

Sign up for a time slot(s) when you will devote to reading, at your home, a section from the Gospel of Sri Ramakrishna that is meaningful to you. Let us spend Kalpataru Day and New Year in remembering Sri Ramakrishna and his teachings!

Sign Up Here
Online Gospel

Here





3:00 PM to 6:00 PM


Ashrama will be open for visiting.